Last week, the Pulse community gathered in London for Pulse Europe 2022 to discuss new research, exchange ideas, and take a few victory laps around an ice rink with some of the leading minds in business today. 
At every Pulse Conference, we celebrate excellence in customer success, product experience, and community by recognizing the top GameChangers in the industry who never stop challenging the status quo.
Without further ado, let's introduce the Pulse Europe 2022 GameChanger Award Winners. 
Architect Award Goes to … Typeform
Typeform earned the Architect Award, which is given to the company that thinks outside the box when it comes to building the best community for its users. Founded in 2012 and headquartered in Barcelona, Typeform has earned a reputation for excellence in the European SaaS market and beyond. 
The company specializes in creating online forms and surveys that are dynamic and customizable to users' needs. Typeform produces millions of stylish forms every month that make data collection a walk in the park. They also make it simple and enjoyable for respondents to anwer surveys questions in a visually appealing format. 
Defender Award Goes to … Intelliflo
Intelliflo won the Defender Award, which recognizes the company that used Gainsight to identify areas of potential risk to the business in order to increase product adoption, improve retention, accelerate expansion, and decrease churn.
Intelliflo is a leading cloud-based SaaS company in the FinTech business. They quickly won their spot as the market-leading specialized financial platform in the UK. The company's innovative solutions are comprehensive, intuitive, and support customers on every step of the advisor journey. Intelliflo's technology truly changed the game in the FinTech industry.
Dream Team Award Goes to … Insider 
Insider won the Dream Team Award, which recognizes how members of an organization brought together teams like Customer Success, Sales, Product, and Marketing to create deeper customer relationships.
The Insider Growth Management Platform (GMP) helps digital marketers drive growth across the funnel from a unified platform powered by artificial intelligence (AI) and machine learning (ML). The beauty of the platform is its ability to bring together data from multiple sources, predict behavior with AI, and drive lightning fast time to value—to name just a few attributes of this innovative solution.  
Experience Maker Award Goes to … ReviewPro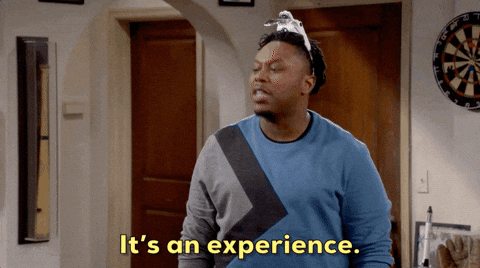 ReviewPro won the Experience Maker Award, which honors an organization's ability to improve the experience of customers and personalize relationships at scale. ReviewPro is an end-to-end guest experience platform that serves the global hospitality industry. 
They create a stunning guest experience that empowers world-class hoteliers to do their best work with ease. ReviewPro provides solutions for every stage of the guest journey, from analyzing hotel reputations with sophisticated software, to guest surveys, case management, and messaging automation. That's the full experience! 
Transformational Leader Award Goes to … Altares Dun & Bradstreet
Altares Dun & Bradstreet's Tom Carnewal won the Transformational Leader Award, which is given to a person who has driven material change in their organization by transforming customer success and product experience into a key driver of growth by leveraging Gainsight.
The company specializes in business information and provides solutions for credit risk, compliance, data management, and more. According to their website, "90% of Fortune 500 companies rely on our corporate information to grow their business and protect against fraud, financial crime and data contamination." Truly a leader in their space, we're excited to see what's next from Altares Dun & Bradstreet. 
"Congratulations to the 2022 Gamechanger Europe award winners! I love how these companies are demonstrating how a customer, product, and community focus can help businesses drive durable growth, even when the markets are tough," said Nick Mehta, CEO of Gainsight. "I am just so inspired by the customer success and product community who were able to join us."
Check out the GameChanger Awards and more from Pulse Europe 2022 in the Pulse Library.