Right before our holiday break, I sat down with internationally acclaimed Speaker and Product Discovery Coach at Product Talk, Teresa Torres. As a Product Discovery Coach, Teresa helps teams gain valuable insights from customer interviews, runs effective product experiments, and drives product outcomes. She is also the author of Continuous Discovery Habits, a product trio's guide to a structured and sustainable approach to continuous discovery.
During our conversation, we discussed how Teresa got into product coaching, what the current market means for Product teams, and we learned a few key strategies from her book.
The Current Market Is Good News for Product Peeps
We're seeing a lot of folks in SaaS affected by layoffs and cuts on spend. We've heard about what this means for the customer-facing people—Sales, Marketing, and Customer Success (CS). But what about the Product people?
Teresa said now is more important than ever for Product teams to focus on discovery. Although it may seem counterintuitive to put effort into your product when the market looks grim, the main goal is to balance creating value for customers in a way that creates value for the business. 
There are two key components to creating value:
1. Keeping your customer's goal and what they're trying to accomplish top of mind
2. Ensuring the value you are creating connects to their business if you're in a B2B space
"Discovery is a great way to help connect those dots of [making] sure everything built has an impact and that it impacts both the customer and the business. We can't forget one or the other."
Teresa noted that while the market is in flux, the fundamentals of building good products don't change much, regardless of the economy. Now, teams should focus on tightening up the complexities of their products and assuring that everything built delivers value along the whole value chain.
This seriously resonated with me. Right now, teams everywhere are reevaluating their technology and spend. They could love a product and its functionality, but the big questions are: "What is the real business value this is driving? How is it going to help our business? Is it going to either help us get new customers, retain our customers, or drive expansion?" I think a lot of Product people don't always have the training and coaching to be able to have those conversations, which is where Teresa comes in.

Big Changes Start Small
You might have a brilliant idea and think, "this sounds great, but it's easier said than done." I get it. Convincing leadership to invest time and energy into approving and implementing new processes can be drawn out. Teresa says it doesn't have to be complicated. Starting small is the way to go.

"Don't wait for your organization to change. You will end your career with so much regret because nothing will have changed in your organization. Don't tackle the big, hard problem. Find a smaller version of that problem.  [For example], go find a friend on the Sales team. Ask them questions. Once you have multiple data points like this and Sales Reps that will vouch for it, [you can] go to your VP of Sales with data, advocates, and champions. It's a lot easier to start to make that organizational change. We like to think that organizational change is going to happen top-down. It rarely does. It almost always happens through this grassroots, bottom-up, start small, and iterate your way there."

I really like the way Teresa thinks. It's almost like the analogy to Waterfall versus Agile—it's small steps. Whenever we're thinking about making a change at Gainsight, I love to ask, "Is there a small experiment you could run to start—something you could just do tomorrow?" before taking on the whole change.
From Coaching to Authoring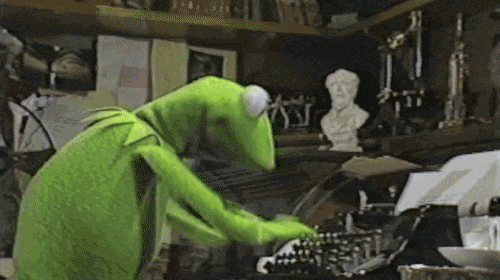 With about a decade of experience coaching companies, Teresa noticed that for most companies, it was easy to get comfortable with the different discovery tactics, including customer interviews, A/B testing, prototyping, etc. But it was more difficult to know when to employ each tactic. This common issue helped her develop a framework to make decisions regarding certain discovery tactics. She wanted to help more teams with alignment and make changes based on customer behavior on a more consistent basis.
While most people release a book and hope it resonates with readers, Teresa took a different approach. "I didn't do that. What I did was I started developing online courses as a way to test the content in the book. From 2017 until about 2020, I iterated on a variety of online courses, and I codified my coaching curriculum. Once the content started to speak for itself and stand on its own, I decided it was time to write the book."
As someone who has written a few books, I have gratitude for Teresa writing this one because I think it will have a positive impact on anyone who reads it. It will help individual Product Managers (PMs) get better and drive cross-functional consistency, not just for your Product teams, but for everyone involved. When involving cross-functional roles, Continuous Habits provides a common language and a simple process that everyone can follow. Her book is full of flexible and customizable exercises to do with your team to create value for your customers.

"Discovery is messy, right? I really wanted to create a hands-on guide. Something that gets dog-eared because it's sitting on your desk that you're referencing day to day, and thankfully the feedback I'm getting is a lot of teams are using it that way. "
Although Gainsight is typically known as a Customer Success company, we also know Product and CS are BFFs. My talk with Teresa helped get my gears turning for the upcoming year. This was a great conversation to close out 2022 – you can listen to it wherever you get your podcasts. If you need me, I'll be listening to Continuous Discovery Habits on 1.5x speed to implement some of Teresa's tactics sooner than later.