Given the uncertainty in the world right now, it's hard to predict what will happen this January—let alone all of 2023. Besides the Taylor Swift Eras concert being epic, of course!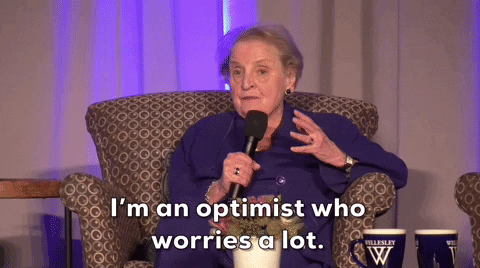 So, I decided to get the scoop. A couple of weeks ago, I sent out a survey to hundreds of growth-stage SaaS CEOs to see what they were planning for in 2023—from what initiatives they are prioritizing to cost-cutting measures and go-to-market strategies in the downturn. 
We tried to get a representative mix of company sizes and growth rates. Here's a breakdown of respondents by ARR:
Below are our top five takeaways, but there's one thread across all of them: as OnlyCFO tweeted last week, customer success (CS) will be a lifeline in 2023.
1. Customer Success Roles Are Among the LEAST Affected by Layoffs
It's a tough environment in tech, with thousands of companies cutting staff. We asked respondents where they cut the most and least, as an indication of company focus. Sales and Marketing had the highest average, closely followed by R&D and HR. CS was among those least affected by cost-cutting measures. Below is a breakdown of headcount cuts for each department:
Though the exact percentage of cuts varies by company, there are clear patterns. CS has joined Finance, Professional Services (PS), Support, and Legal as an essential pillar of business to survive a downturn.
2. CEOs Are Cutting Spend on Travel, Leases, and Software
Beyond staff cuts and cost-saving measures across departments, respondents also listed what exact practices they are cutting back on in 2023. Here's a word cloud with the top five answers:
It makes sense to cut back on travel and leases. The shift to more remote work helped a lot in 2020, and it makes sense that it would help from a cost perspective in 2023, too. Also, the de-emphasis on new software means that companies will have to double down on existing products and customer bases. And for vendors, this means customer success (and proactively showing the value of your software) is existential.
3. CEOs Anticipate Mixed Growth and Increased EBITDA
We asked respondents how their growth and profitability rates will change in 2023 versus 2022.
Surprisingly to us, there wasn't as much of a downward skew on growth rates as we would have predicted. Instead, the mix of growth rate changes reflects a classic bell curve distribution. Our read is that perhaps some of the more optimistic companies haven't gotten the "memo" on the downturn.
But while companies might be overly optimistic on growth, they are sober on costs. Nearly every company plans to increase EBITDA margins in 2023, meaning they are controlling costs massively as they grow.
4. Customer Success Headcount Is Growing
It's one thing to show how CEOs are not cutting back on CS, but it's another thing entirely to hear that they are investing even more in it. We asked respondents to answer whether they are growing, maintaining, or reducing headcount in their respective departments.
48% are maintaining headcount costs in their CS Departments. But 44% are growing that headcount. Again, CS is being prioritized as a lifeline heading into the new year.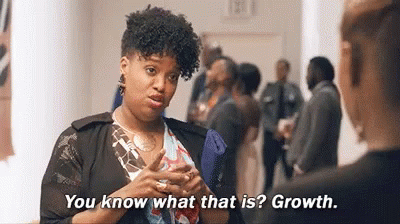 5. Scalable Growth and EBITDA Will Lead the Way
A final section of the survey asked participants to write in benchmarks and priorities they want to emphasize going into 2023, followed by what they want to deprioritize:
CEO Priorities in 2023:
CEO Non-priorities in 2023:
EBITDA and scalable growth reign supreme, and as we saw above—with CS headcount remaining a priority and EBITDA predicted to increase—investing in existing customer bases is the way to get there. Growth at all costs, new products, and risky ventures are simply not worth the gamble as we enter a possible recession. NRR and durable growth are the reliable, steadfast answers.
Conclusion
With 2023 comes lots of uncertainty. But it's clear that leaders are aligning around a new strategy for efficient, profitable, and durable growth. Or, as to quote Tay Tay, "The road not taken looks real good now."
Learn more in our Durable Growth Playbook for Savvy SaaS Companies.