We've entered an era of customer success (CS) where company executives and investors have agreed now is the time to double down on CS efforts. In the last several months, there has been an abrupt, 180-degree pivot in business mindset and everything has gotten flipped on its head.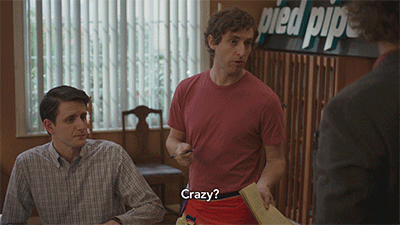 EBITDA is a focus instead of hyper-growth. Gross Revenue Retention (GRR) has become THE critical metric. Retention and expansion revenue is a priority, and for some, it's even more important than net new client logos. 
Along with the renewed emphasis on customer success comes massive expectations for CS teams to produce results. In our final session of the Catapult webinar series, Gainsight CCO Kellie Capote joined Tim Van Lew to put a spotlight on the adjustments  you should be making to put your company in the best position to build a resilient and efficient business.
Important Considerations for Digital Customer Success
It's important to ground any adjustments in your CS organization through three key vectors: 
Investor Success:

At the end of the day, you have a business to run, and you need to hit the metrics set in front of you. 

Customer Success:

There are things you need to optimize and do differently to make your customers wildly successful.

Teammate Success:

Your team is your biggest asset, and it's important to consider how to keep them happy because they are key to being able to keep your customers happy. 
These three components are core to the strategy that has catapulted to the top of everyone's to-do list: Digital Customer Success (DCS). 
DCS isn't just about driving efficiency within your organization and driving down customer acquisition costs. Those are an added benefit, but if you take an outside-in perspective, the way customers want to interact with software is changing. A digital-led CS approach should help elevate the customer experience while also driving the efficiency you're looking for in your business. Customers want that experience to be personalized, while having information and answers at their fingertips. 
DCS is also supplemental to your CSM strategy. It's about keeping them out of mundane tasks, giving them access to tools that support their productivity, and keeping them oriented around high-value activities and driving meaningful outcomes for customers. 
Specific initiatives Gainsight is currently focused on as part of our own digital-first approach to CS, include: 
Pooled CSM Model: Rather than a one-to-one approach to assigning accounts, our digital-led program includes a pooled model, where many CSMs serve many accounts. Customer needs are addressed by the most appropriate resource from our dedicated digital-led team.  
Lifecycle Touchpoints: In addition to the pooled resources, we're also evaluating lifecycle touchpoints that we can address in new ways, such as automated in-app surveys. Based on customer responses, a workflow gets triggered to guide customers prescriptively to information and other resources that can support them. 
Community: We continue to see investment in our GameChanger Community as a worthwhile allocation of time, energy, and resources. Based on engagement from our customers and users, they would agree. From the overall community to dedicated Ops groups, our Essentials Accelerator, and more, this community has become the most human-first digital gathering place of CS professionals on the planet. We're FIRED UP to see many of them in person at Pulse 2023. 
A final thought on digital CS is that it isn't just a tactic for interacting with specific customer segments. Instead, it needs to be viewed as a comprehensive program that creates an experience to keep customers oriented toward their objectives. 
Stakeholder Alignment Now Means Less Churn Later
Outside of digital, there are other adjustments that can be made to effectively achieve the objectives your company now has for its CS program. One of those areas is stakeholder alignment, which is also often referred to as an executive sponsor program. Core to this program is the idea of having multi-threaded relationships within a customer. Doing this ensures that appropriate relationships are being built among all the stakeholders in the organization that touch or have influence into the customers partnership. 
At Gainsight, we identify key personas in our customer organizations and do a mapping exercise to create a holistic engagement strategy. We maintain a "buddy system" internally, where different layers of leadership are paired with personas at each customer organization. Service Level Agreements (SLAs) are set, and workflows are created so that each persona has appropriate engagement with the corresponding contact at Gainsight. 
We operationalize this process inside of the Gainsight platform, using functionality like People Maps, Timeline, and CTAs to capture information with logic in the background that triggers action items and feeds engagement scores. We then enable internal stakeholders with Email Assist to create productivity and efficiency of each team member's time while fulfilling our stakeholder alignment strategy. 
Go on Offense to Create Growth
Digital-led customer success and stakeholder alignment are critical areas to help drive retention. However, growing and expanding revenue are just as imperative for CS teams today. Making adjustments in how you operationalize this portion of your program can pay off big time for both expansion and net-new revenue. 
It's more critical now than ever to help your customers achieve clear and quantifiable outcomes. From the onset of your customer relationship, you need to identify exactly what they're looking to get out of your product or service. Once that initial outcome is achieved you can then identify incremental outcomes and other ways they can achieve value from your offering. This will result in the creation of customer success qualified leads, or CSQLs, which can then funnel into your sales process to close as expansion revenue. 
Once you've got a process for verifying how and when customers achieve outcomes, you can use those key customer journey milestones to capture advocacy and proof points around what you've helped your customers achieve. Advocacy becomes an asset for driving net-new logo sales, as well as additional expansion opportunities within your customer base.
The new era of customer success will give us all a chance to demonstrate the value and impact CS has on building scalable, profitable organizations. Following a structure such as Gainsight's DEAR Framework, you can take correlated metrics from all these activities and filter them into a Health Score so that you have an accurate pulse on your customers. 
Ultimately, any adjustments you make should be focused on driving customer behaviors that enable them to achieve value. Not only will this lessen the risk of losing customers, you also won't be leaving money on the table. You'll have both happy customers, and a healthy business to show for it.  
Learn More
Discover your path to prescriptive growth through Gainsight's Crawl-Walk-Run approach to scale: