In a rollercoaster global economy, you need to do everything in your power to take care of all of your customers.
But when you've got customers across a wide variety of segments and geos, where do you start? You probably won't be surprised at our answer: digital customer success (DCS).
To help you build a more robust, sustainable, and scalable Customer Success (CS) program, we created The Digital Customer Success Kit for Savvy SaaS Companies. It's a curated collection of thought leadership, real-world case studies, and best practices from SaaS execs who've been where you are and gone on to create massively successful CS organizations. 
Here are five areas you'll want to be thinking about as you put our kit to work in your business.
1. Dive in, the Water's Fine
Nick Mehta, CEO, Gainsight knows better than anyone how daunting it can be to embark on a transition to digital CS.
Which customers and channels to start with? What does success look like?
But he's a firm believer that digital CS isn't a one-lever situation. You can dive in wherever you are and evolve your system as your business expands or shifts.
The point is to start. Because if you don't, you'll be left behind. "If a company is still asking 'why do I need CS?' they're definitely behind the curve," says Mehta. "Most companies today are focused very much on the how—how to scale, operationalize, measure—of customer success because they know that to get the efficient and durable growth they crave, it takes a digital CS solution."
2. You Don't Have to Choose a Single CS Solution
While customer success managers (CSMs) have been the heroes of CS since the field's inception—and rightly so!—there's always been tension around how to meet your company's growth targets without burning out these already hard-working humans.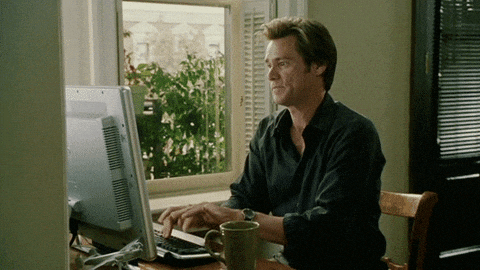 But today's elegant digital CS solutions relieve CSMs' workload, while expanding their reach through automated digital touch points. 
"If you're used to having human beings cover every customer, the idea of surrendering that responsibility to technology can create anxiety—for both you and clients," says Kellie Capote, Chief Customer Officer at Gainsight. "But far from replacing human-led CS, digital CS is simply a more efficient and effective means of supporting, supplementing, and scaling everything you're already doing."
3. Product + CS = Magic
CS teams often see themselves as a bridge between the customer and the product, helping customers get onboarded and removing any pain points along the way. But a digital-led CS program turns this idea upside down.
"This new approach lets Product take over the heavy lifting of driving customers to realize initial value from using your product," says Mickey Alon, founder and CTO of Gainsight PX. "It doesn't eliminate the need for the human touch, but it makes things much more efficient for your CS team."
4. Get Better Mileage With a Hybrid Approach
It's become clear that saving your CS budget for only your biggest clients is no longer a viable way to grow your business. You need to layer a digital CS approach onto your traditional CSM-led program to scale.
But going to a hybrid CS model isn't something to be done on a whim. It takes a top-down commitment from your company and a lot of planning. 
"Figuring out how to implement our hybrid plan at scale and across teams was overwhelming, to be honest," says Lara Barnes, Global Vice President Customer Success and Renewals at Sitecore. "We started with high touch, because we didn't have headcount to do more than that out of the gate. But once we got it, we then rolled out to every customer across the entire EMEA region. It was quite a task, but the payoff has been worth it."
5. Scale With a Pooled CSM Model
Hiring great talent is always hard and in the current economy, it's even more of a challenge. That means many CS teams are having to do more with less. The way around this conundrum? The pooled CSM model. This is where instead of each CSM having a dedicated portfolio of customers they are accountable for, multiple CSMs pool their efforts and work jointly on large segments of accounts. 
"In our CS team structure, individual CSMs focus on becoming subject matter experts in different topics and apply those learnings across accounts," says Erika Tornice, VP of Revenue, Sales, and Customer Success at RD Station. "And today, we segment our customers to make sure the team is optimizing CS spend. Customers that have the highest complexity—about 30% of our base—still have a dedicated CSM. The remaining 70% are in the Pooled CSM model."
Learn More 
To learn more about your company can build an efficient, durable growth engine through digital-led CS, download the Digital Customer Success Kit for Savvy SaaS Companies.