The future of Customer Success (CS) is digital, but that doesn't mean it can't be beautifully simple. At Pulse 2023, the largest conference in the Customer Success industry, we're dedicating an entire track to unpacking Digital Customer Success (DCS): Digital Strategies to Help You Achieve More With Less. 
Plus, we have some exciting news that we can't wait to share at the event. While we can't let the cat out of the bag yet, here's a sneak peek at our Digital Customer Success content and the experts we're FIRED UP to see take the stage at Pulse. 
Let's Get FIRED UP for the Opening Keynote Panelists 
As the Customer Success industry, technology, and the market have evolved over the last decade, SaaS companies have a lot to be proud of but also a lot that still needs to be figured out. Join us for an amazing opening keynote that celebrates the tenth anniversary of Pulse and looks at the all-important question: What's next?
How can we drive more efficient growth? How will digital tech and AI impact the way we work day-to-day? How can we better support our customers and community? And what crazy costumes will Nick Mehta wear on the Pulse stage this year?
These are just a few of the questions we'll answer during the opening keynote with Nick Mehta, CEO of Gainsight, and special guests, including: 
Eric Hall, SVP and GM, Global Professional Services and Customer Success, Adobe

Matthew Stauble, Chief Customer Officer, Alteryx

Greg Fiore, Partner, Bain

Bart Hammond, Chief Customer Officer,

Drift

Ryan Neu, Co-founder and CEO, Vendr
We'll talk about "What's Next" on the SaaS horizon and what the next ten years of our Pulse community will look like.
Here are a few more of our incredible Digital Customer Success speakers.
Deepina Kapila, Head of Scaled Customer Experience, Miro 
We're thrilled to host Deepina Kapila, Head of Scaled Customer Experience, Miro for her session: Product- and Sales-Led Growth—Embrace Both with Scaled CX.
Kapila says: "In this session, I'll share how Miro has taken the best of Product-Led Growth (PLG) and the best of Sales-Led Growth (SLG) and built out a tiny but mighty Scaled Customer Experience team that drives the overall customer journey. I'll talk about building a scaled function that unites tactics across PLG and SLG worlds and leverages customer education, scaled content production, and digital success to pave the way through and beyond a tough economy."
Kevin Meeks, SVP, Customer Success, VMware 
Kevin Meeks is a leading voice in the Customer Success community. We can't wait for his session: Delivering Customer Value and Ensuring Their Success With a Winning Toolkit.
Here's a sneak peek from the VMware team's presentation: 
"Success Planning is an opportunity for you and your customers to collaborate, but how can you do that at scale? Leveraging our Connect Success Platform, VMware allows customers to self-service and self-select their desired business outcomes. We then guide customers on their journey to value realization by leveraging Digital Pathways and Accelerators. The integration between Connect Success and Gainsight allows our CSMs to monitor, track, and assist, ensuring customers progress on their journey."
Melissa Allen, Senior Manager, Customer Success Operations, Okta
Melissa Allen won the 2022 Gainsight GameChanger Challenger Award for her trailblazing work building Okta's CS Ops function. 
Achieving success at scale requires looking inside and outside the box, and utilizing all the tools at your disposal to prioritize and effectively support a growing customer base. Join us to hear how Okta's Customer Success Operations team scaled their Customer Success programs through strategic automation, creating a consistent yet customized customer experience.
Allen's session, Success At Scale: Thinking Inside and Outside the Box, will touch on high-level methods to approach automation for scale, as well as real-world examples of how Okta successfully implemented these programs.
Meenu Agarwal, Group SVP, Customer Experience and Success, Workday
Meenu Agarwal has been a longstanding thought leader in the world of CS, and recently joined us for our Failure-Free Friday video series. 
Agarwal is bringing AI into the chat at Pulse 2023. And we're so excited! 
Customer Success is evolving. In the age of ChatGPT and AI, customers want more than legacy CS motions. They need, and expect, proactive and predictive guidance to accelerate value continuously. Agarwal will lead a discussion on how AI will change the equation for Customer Success and how organizations need to think differently and work cross-functionally across the go-to-market engine to drive success at scale.
Don't miss Agarwal's session, Customer Success in the Age of ChatGPT.
Gainsight Makes Digital Customer Success Simple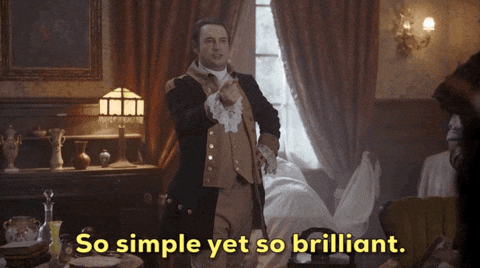 We're making some game-changing announcements during this year's Product Keynote, so stay tuned! With new methodologies and offerings that will give Customer Success Managers (CSMs) superpowers, we're excited to show you that digital can be simple. 
Ultimately, Digital Customer Success strategies are the key to creating an efficient, durable business that scales. By leveraging product data, digital communication channels, in-app engagements, and a user community that supports each other, organizations can ensure customers get the right guidance at the right time to drive the right outcomes for their businesses.
The best part? While DCS technology is powerful, implementing it is simple. 
It's so simple, in fact, that you can get started and reap value from DCS tactics right away. You don't need perfect data or an enterprise-sized budget. And we found that CSMs can save an average of seven hours per week by leveraging digital tools to scale their outreach and guide customers to success. Imagine how much time that frees up for higher-value activities. 
Ready to learn exactly how to go from zero to hero with DCS? The announcements we're sharing at Pulse will guide you through every step of the DCS maturity journey. We can't wait to share the digital best practices and tools that are leading the transformation of our industry.  
Get your tickets today to  Pulse 2023.