The concept of being bionic can conjure up a lot of different visuals depending on your age. It might make you think of…
The Terminator…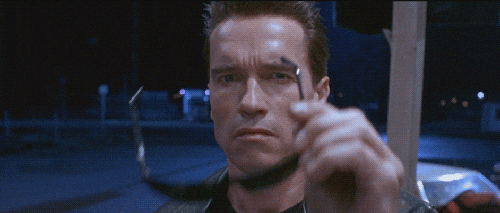 Or Battle Droids…
Or Boston Dynamics…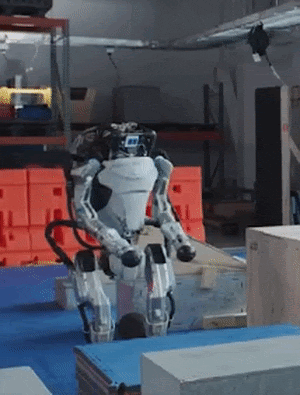 While the term often makes people think of technology first, being bionic is really about augmenting human capabilities with technology to create extraordinary performance. In recent months, companies have been rallying their resources to apply strategies for digital scale to their business. Those doing it effectively are not seeking to replace their CSMs, but rather to amplify their performance. 
Gainsight dove into the topic of creating a bionic CS organization in the recent Catapult webinar series with Carolyn di Buono, Customer Success Operations Manager at Propeller Aero. 
Here are our key takeaways from the session. 
Wireframing Your Digitally Integrated Journey
Shifting to digital-led segments can't happen overnight. For Propeller Aero, scaling through digital customer success was mapped out as a year-long endeavor. It was a business priority. As the CS Ops leader, Carolyn di Buono captained a squad that was dedicated to the initiative. 
The digital scale squad's charter was to come up with strategies to efficiently expand support for customers, and then to build out the operational infrastructure to activate the plan. If your company faces the need to scale CS programs digitally—like many high-growth organizations in today's market—then here are some key considerations to kickstart the process: 
Revisit your customer lifecycle.

You probably already have a customer lifecycle in place, and there is no better time to revisit it than by considering which steps in your ideal customer journey can shift to digital touchpoints.

Segment customers by complexity.

Most companies have a requirement to support multiple customer segments through their CS program. Not all segments can be treated equally when it comes to balancing digital and human engagements. Propeller Aero evaluated their customer base considering typical attributes like company size and industry segment, but they also took it one step further. They looked at how revenue was distributed across the customer base. Through that lens, they were able to ascertain their customers' needs by evaluating how customer revenue correlated to how integrated the offering was into their customers' business. When building your digital segments, think about factors beyond demographic and firmographic data. 

Look inward for digital scale. When looking to leverage digital CS programs, companies usually think about external touchpoints. Don't forget that internal touchpoints are just as important—these consist of the reminders and interactions that your team has with each other. This is often an untapped opportunity for efficient growth in Customer Success teams. 
Self-Service Can Be White Glove Service
Customers expect quality service, and that's what every Customer Success program aims to deliver. "White glove" service usually refers to the highest touch, 1:1 methods reserved for your biggest customers. But, if you think about service from the customers' perspective, you'll find that their interpretation of white glove service is simply getting access to the information they need, when they need it. 
To determine which components of the CS and support experience you can deliver digitally, simply ask your customers. Find out how they like to learn and what type of support they expect from your team. Offer them options for ways you can make information available, and let them rank what they like or don't like. This will help you prioritize what digital service and support touchpoints get built. 
Your efforts to digitally scale through self-service will save both your customers and your CSMs time. However, be sure to keep the door to human interaction open. It's ok to place digital self-help at the forefront, but provide a clear path to the highest value human-in-the-loop activities that lead to value realization, account growth, and the development of long-standing stakeholder relationships. Imagine just how superhuman your CSMs will feel if they can spend more of their time on those types of high-impact actions—delegating the drudgery to the digital arm of their operation. 
Implementing a Bionic Customer Success MVP
Digital customer success is the clear path for the evolution of the indsustry. But it can be hard to know where to start. The simplest opportunities for digital scale are the time-consuming, easily repeatable activities that don't result in fruitful interactions between your customers and your CSMs. Understanding you can't implement all your digital strategies at once, the Catapult webinar offered great suggestions on how to get started. 
Onboarding and training.

Automating email messages to direct users to an LMS and training content can save CSMs a lot of time early in the customer relationship. Thresholds can be set around engagement, and if it appears a customer is disengaged, CTAs can also be automated for a CSM to intervene. 

Renewal reminders.

These messages can be easily triggered from system data. You know the renewal date and digital-led activities can help you control the timeline. 

Internal handoff communications.

 Don't forget to automate internal touchpoints. These can be activities like account manager reminders, low adoption notifications, or escalations that a customer is burning through entitlements at a faster rate than expected … hello expansion revenue!

Creating a feedback loop.

 Shifting from high-touch to digital-led CS strategies requires savvy change management to make the transition stick. Internally, you need to set up your team with a way to provide feedback so they can share their experiences on the impact of changes for both themselves and customers. This will allow you to iterate fast. And, don't expect every customer to follow your digital lead. When they circumvent digital touchpoints and resources, fulfill their request by linking to those digital information repositories. This will answer their immediate question, while helping familiarize them with all the resources available. 
When budgets are tight, you need to think about how you best utilize your resources. You want your CSMs to make the biggest impact, but you need to be realistic about what an individual team member can accomplish. If you simply demand more productivity, you risk burning CSMs out, and you risk a negative impact on the customer experience. Complementing CSM capacity with scalable technology and tools will put you on the fast track to being a durable growth business.
Don't miss the next Catapult webinar on November 15 at 9:00 a.m. PST, Build It Right: Design Your CS Tech Stack for Success.