So you've bought your ticket to Pulse 2018…now what?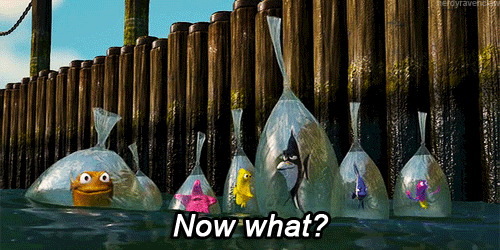 The countdown has begun and we couldn't be more excited to kick off Pulse 2018—hopefully you're in the same boat (or should we say, aircraft carrier)! Pulse will be here before you know it, so we've compiled all the necessary to-do's that will ensure you'll be prepared for and get the most out of Pulse 2018.
Subscribe to Pulse emails: Our Pulse newsletter is the source of Pulse 2018 info leading up to the event. Make sure you subscribe after you register so you can be notified of updates, additions, and more. Click here to go to the Pulse homepage and subscribe.
Download the app: The Pulse app is a necessity for Pulse attendees. On the app, you can create a personalized agenda, view maps for easier navigation, and interact with real-time feed of event activity. It's also one of our primary channels for sharing Pulse 2018 information during the event.
Download it here:
Apple Store
Google Play Store
Follow us: Follow our social accounts to stay in the know before, during, and after the event. Connect with us, share your thoughts and pictures, and check out other's Pulse experiences by tagging your posts with the hashtags: #Pulse2018, #CustomerSuccess, and #WhosFiredUp.
Twitter: @GainsightHQ
LinkedIn: Click here
Enroll in Pulse Academy Live: Even if you've already bought your Pulse ticket, it's not too late to register for Pulse Academy Live. Pulse Academy Live is a day-long, immersive course for Customer Success professionals of all levels that takes place the day before Pulse. There will be a keynote, topic breakouts, workshops, and ask-me-anything sessions—think of it like a conference within a conference.
This year, we're offering three tracks for beginners, advanced CSMs, and Gainsight users: Customer Success Essentials, Advanced Customer Success, and Gainsight Technical Enablement. Each course has unique content and instructors with loads of industry experience. PAL is a great way to get into the "Customer Success state of mind" and go into Pulse with intention. To sign up and learn more about Pulse Academy Live, click here.
Invite your friends: It's super beneficial to bring a friend or two with you to Pulse. Unless your name is Hermione Granger and you have a Time-Turner, you can only be in one place at a time. We have seven concurrent breakout tracks at Pulse this year so if you bring a team, it'll almost be like being in multiple places at once!
Make a hip-hop video and win an extra five tickets: If you're tuned into the world of Customer Success, then you might have heard "Who's Fired Up?", the new rap single from Nick Mehta (CEO of Gainsight), floating through the airwaves. If not, check it out here.
We're challenging you to get your team together, make a lipsync video to "Who's Fired Up?", and share it with us on Twitter with the hashags #WhosFiredUp and #Pulse2018. The winner will get five extra tickets to Pulse 2018! Click here for more information and guidelines.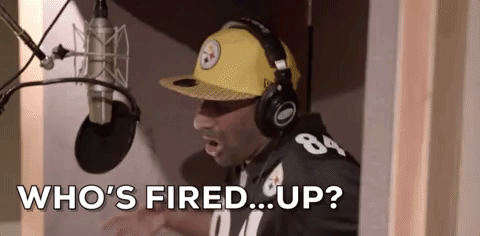 Establish your goals: Have you ever walked into a store without a list and got so overwhelmed by the choices that you walked away empty handed? We don't call Pulse the "epicenter of Customer Success" for nothing. With all the ways to pick up best practices, during sessions or while networking, it can easily get overwhelming. The best way to get value out of Pulse is to go into it with a goal or two in mind. Here are some questions to help you craft your goals and choose sessions that will be of the most value to you:
What are you most excited to learn about?
What problems are you and your team experiencing?
What do you see as your weaknesses, either personal or in terms of your team?
What strategies are you interested in improving?
After you answer these questions, build out a schedule for yourself on our app, your phone, or good old-fashioned paper. Then, craft some questions you can ask during sessions or when networking with your fellow attendees. Learning from others' experiences can be just as enlightening as the sessions!
Register for sessions: Session registration helps to prevent overcrowded rooms and will be open closer to the event date. We have tons of content this year so make sure you take a look at the agenda to map out your gameplan. Keep in mind that session seating will be first come, first serve.
Pack your bags: Other than your insatiable curiosity and eagerness to learn, there are a few things you can bring to Pulse that will make it a more enjoyable experience. Here are some things you definitely don't want to forget:
Portable charger and cords: While we'll have ample charging stations, you'll be using your phone to connect with colleagues, track sessions, get around town, and so much more. It never hurts to be prepared!
Notebook or note-taking app: There will be lots of great insights being shared throughout the day and you'll probably want to jot down important points to remember for later. If you're using a note-taking app, that's even more reason to bring a portable charger.
Business cards: Technology may reign in the modern world, but nothing beats the efficiency of trading business cards—especially when you're on-the-go from session to session. Bring a bundle with you, collect others, and connect on LinkedIn when you have downtime. Networking waits for no one!
Comfy clothes: Pulse attire ranges from business casual to sneakers and jeans! However, we do recommend wearing layers and bringing a pair of comfortable shoes. The same goes for the after party. While you're welcome to dress up but you won't feel out of place in casual clothes. You'll have fun either way! Right now it's looking like temperatures will be in the mid-60s, and we will do our best to make sure it's comfortable indoors, too.
Polish your social presence: You'll be meeting lots of people and they're bound to look you up. So take some time beforehand to update and polish things like your current job title and duties, bio, profile pic, etc., so you make a good impression.
And last but not least, get fired up! Pulse 2018 a.k.a. SuccessFest is going to be the biggest Customer Success festival you've ever seen. Get ready to learn the latest industry trends and make lasting connections as you jam out to Tainted Love, eat some tasty food, and ride the Ferris wheel. We'll see you in San Mateo!
🎡🎡🎡