At Gainsight, we're FIRED UP to kick off 2023 with our quarterly product launch event, Evolve. 
At our last Evolve event, we discussed how to leverage digital customer success strategies to proactively drive outcomes for users and durable growth for SaaS businesses. 
This quarter, we have even more product enhancements that help companies streamline work and digitally scale customer engagement. Here's a look at the features we rolled out, and five ways they make Gainsight customers more unstoppable than ever. 
1. Scale With Digital
Unless you've been hiding out on a private island for the last few months, then you've heard the phrase "do more with less." How can teams get more efficient in response to the economic downturn? This question impacts customer success in particular, as organizations face the necessity of scaling their business without expanding their customer success manager (CSM) headcount. 
The answer, of course, is providing an effective digital experience throughout the customer journey: in product, in the community, and as a critical level of CS strategy.
Here are just a few ways that Gainsight customers can do more with our new product enhancements:
New tools help businesses create more active communities by providing their customers with a single digital destination for self-service access to content, support, documentation, and more.

New community personalization capabilities enable businesses to segment community members for more relevant onboarding, support, and community engagement programs.

Gainsight customers can now augment their in-app support and guidance for every user by automatically syncing community content and pushing it to users directly with their product.

Businesses are now able to fuel deeper user engagement directly within their products through custom actions that can guide users to key features, new tutorials, or even URL landing pages to drive adoption and advocacy. 
These features enable users to drive customer-led, community-led, and product-led growth through a seamless operation. 
2. Give Your Teams an Easy Button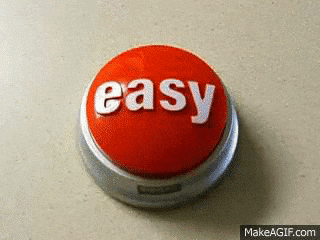 Customer success management (CSM) platforms are powerful tools for data centralization and so much more. But, we promise—CSM platforms don't have to be complicated. 
Here are a few of the ways that our product developers just gave Gainsight an easy button:
Customer Success teams can now easily create, manage and, scale their email templates with Gainsight in just a few clicks with a new drag-and-drop email builder. 

Datasets in Gainsight CS can now be enriched with community data to drive more meaningful customer insights that help mitigate risk and identify potential advocates. 

We also rolled out multiple user experience enhancements across other areas of our platform that streamline workflows, eliminate steps, and help users uncover product and customer insights, faster. 
These enhancements empower Gainsight customers to elevate their CS operation with simple workflows, repeatable tactics, and an easy user experience.
3. Enter the Gainsight Marketplace 
Ready for magic? 
We unveiled a new Marketplace that provides a one-stop shop for integrations, templates, best practices, playbooks, and more. Marketplace is fueled by contributions from Gainsight's customer community, experts, and partners to take the guesswork out of getting started with and advancing customer success practices. 
Marketplace will help Customer Success organizations of all sizes to get started with and evolve their customer success operation. The cool thing about Gainsight Marketplace is that you can start small with your initial implementation, but have room to expand into new functionalities as you evolve your strategy. 
4. Dear Salesforce, Let's Be BFFs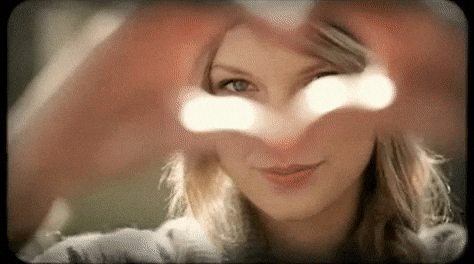 In the SaaS world, there's hardly a more significant gamechanger than Salesforce. 
This quarter, we unveiled major enhancements to the Gainsight–Salesforce Integration. The real-time, bi-directional upgrades remove data latency between Gainsight and Salesforce to streamline workflows and prevent data mishaps. 
5. Thems the Rules 
The problem with big data is it's sometimes too big and it can drown your analysts without the right tools 
We're excited to introduce Horizon Rules, which brings new enhancements to our existing Rules Engine in Gainsight, that eliminates burdensome data preparation tasks with single-step workflows, data previews, and faster processing times. These efficiency gains deliver time back to users.   
And to make sure users can leverage data insights with the utmost confidence, we introduced ways for businesses to eliminate data redundancy with simple ways to combine duplicate records. 
"We know our customers' resources may be limited right now, which is why our product development has been focused on delivering tools that make SaaS companies more productive," said Nick Mehta, CEO of Gainsight. "If we can help our customers be more efficient while strengthening their customer relationships, they can continue to grow durable businesses."
Learn More at Pulse 2023
Pulse is returning to San Francisco in 2023! Register today.