Tulips. Bicycles. Van Gogh. There's a lot to love about Amsterdam, including … Pulse Europe 2023. 
Pulse Europe 2023 Lands in Amsterdam 
Over the years, Pulse Europe has become more than EMEA's premier conference for the customer success (CS) community. With events across the globe connecting CS, Product, and Community professionals from all walks of life, Pulse Europe has become a home for innovation, education, and Human-First connections. 
After six years of hosting the customer success community in London, Pulse Europe 2023 is coming to the Passenger Terminal Amsterdam, November 15–16.
So why did we choose Amsterdam as our new home for Pulse Europe 2023? 
inSided
We love the scenic bridges, historic museums, and the fact that bicycles outnumber pedestrians. But that's not why we're bringing Pulse Europe to The Netherlands. It's the unstoppable community we've found in the heart of the capital, through a company formerly known as inSided.  
In early 2022, Gainsight acquired inSided, a leading customer success community platform based in Amsterdam that's uniquely designed to leverage the power of communities to drive product engagement and adoption, increase retention, and build lasting customer relationships. The platform is used by hundreds of companies including Gong.io, LinkedIn, Sprout Social, Docebo, Unqork, and Zapier.
Expanding Our Community
Not only did the acquisition expand Gainsight's existing portfolio of products to create a market-leading Digital Customer Success solution, but it also expanded the reach of the Pulse Europe community across EMEA. After six years in London, we felt it was time to give our community an opportunity to grow their networks and learn from their counterparts by relocating to the emerging global tech hotspot, Amsterdam.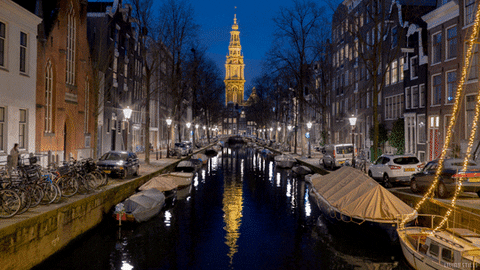 In a 2022 Boston Consulting Group (BCG) study of global tech hubs, Amsterdam shared the number-two spot with Singapore on a list of cities attracting tech talent from around the world. SaaS giants including Cisco, TCS, and Canon operate headquarters out of the city, according to Iamsterdam, a nonprofit publication. We decided it was time for Gainsight to join the party. 
What's Next for SaaS? Find Out at Pulse Europe
What's next for Customer Success, Product Experience, Community, and SaaS as we enter a new era of the tech market? 
A few things are clear: Growth at all costs is out. Efficiency, profitability, and durability are the north stars we'll use to chart our next journey into the future. 
As the importance of customer success continues to grow, we can't wait to connect with the Pulse community in the heart of Europe this year. 
Are You Ready for Pulse Europe 2023? 
Pulse Europe truly is a special event, fueled by an unstoppable community of professionals from across the globe. We'll come together to learn from industry experts, share best practices, and network with peers.
Learn More 
Registration for Pulse Europe is now open! We can't wait to welcome you to Passenger Terminal Amsterdam on November 15–16.