Customer success (CS) is on the verge of a digital revolution, and one-to-many tactics that increase Customer Success Manager (CSM) efficiency are making a real splash.
For nearly a decade, CS has been built through one-to-one relationships between CSMs and their customers. There's just one problem: This approach now needs to scale. 
To build a durable business in this market, organizations simply can't increase CSM headcount to keep pace with business growth. That's why organizations of all sizes are transforming their CS teams, either replacing or supplementing high-touch CS models with digital scale strategies that empower CSMs to do more with less. 
A key digital strategy to efficiently scale CS teams is pooled customer success management (pooled CSM). In this model, groups of CSMs work together to serve a larger number of accounts than they could through traditional, one-to-one customer success. There is no named CSM on these accounts; instead, CSMs pool their efforts. 
Here's a look at how it works. 
Everybody Into the Pool: There's a Better Way to Scale CS
Pooled customer success management is a model that groups CSMs into "pools," or groups, within the CSM team. Instead of each team member having a dedicated portfolio of customers who they're accountable for, multiple CSMs work jointly on a large volume of accounts to drive the customers to succeed with their product. That means in addition to one-to-one customer success, you now have a many-to-many model, as well. 
It's not rocket science, but pulling off a pooled CSM model will be more effective with a customer success management platform that leverages automated workflows to deliver a seamless and standardized working experience both for your CSM teams and the customers. In turn, pooled CSM teams can operationalize every touchpoint along the customer journey—so they never miss an opportunity to drive value for customers and revenue from renewals and expansions. When done well, this also preserves a seamless and consistent experience for the customer.

Creating a Seamless Experience From a Single Source of Truth
Creating a pooled CSM model isn't very complex, but with the right technology, it's easier and more effective. A CSM platform like Gainsight CS provides a single source of truth for all customer data—the lynchpin of digital CS. That means customer health data, product usage data, and more all in one place. This is a critical resource that empowers CSMs to work together in lockstep under a pooled model.
When CSMs are all operating within the same platform with visibility into every customer touch point, upcoming renewal, and expansion opportunity, it elevates their game. Providing this technology truly sets up the CS teams for success, empowering CSMs to take a proactive stance to drive customer outcomes, rather than a reactive stance of constantly fighting fires to prevent churn.  
Getting Started With Pooled CSM 
Ready to start your own CS pool party? Pioneers of the strategy have showcased two models: 
Strategic vs. Pooled CSMs

 Pooled CSMs as Centers of Excellence
Here's a look at real-world examples of each approach. 
Strategic vs. Pooled CSMs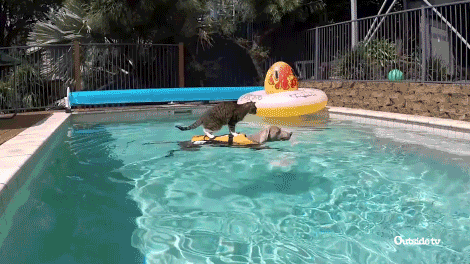 One approach to pooled CSM is to divide your CS team into two groups: Strategic CSMs that operate under a one-to-one model for high-ARR accounts, and Pooled CSMs that take care of the rest of your book of business. This Strategic vs. Pooled CSM approach offers a hybrid option for enterprises who want to ensure their top customers still have a dedicated CSM. 
There are several benefits to this hybrid approach for all parties. Organizations who have the resources to offer high-touch CSMs for high-ARR accounts can do so, while still scaling their business efficiently with CSM pools for low-ARR accounts. For CSMs, this model offers a path for career growth. They may start in a pool, develop their skills, and then graduate to the role of Strategic CSM. And finally, all customers gain access to CSM guidance when they need it. 
Gainsight customer Imprivata leveraged this pooled CSM model. 
Imprivata operates in a high-touch vertical (healthcare) and needed to scale their CS team without drastically increasing headcount. Their solution? Dividing their team into Strategic and Pooled CSMs.
"We started by assessing the right account ratio for a CSM to be a truly strategic partner to our customers. The result was cutting the strategic account ratios in half and reserving a portion of all CSMs' time to support the accounts in our Customer Success Program. This approach ensured the entire team felt ownership for the customer experience being delivered at scale, and that our solutions considered established best practices when addressing customer needs," says Christy Murfitt, Vice President of Customer Success at Imprivata. 
Imprivata is pleased that its retention rate and NPS are holding steady since it introduced its pooled model.
Pooled CSMs as Centers of Excellence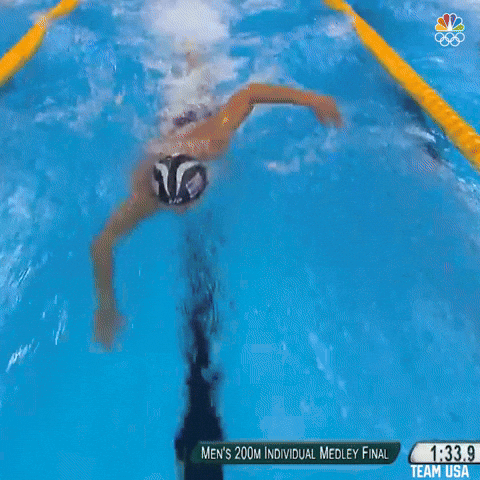 Another approach to pooled CSM is the center of excellence, or subject matter expert, model. This is where pools of CSMs are divided by categories like customer segment, product line, or geography, and each pool becomes an expert in their category. The pooled CSM teams can then create a virtuous circle of digital CS resources to help each other and your customers. 
Often, each group of customers has similar goals, challenges, and resources. So your subject matter experts for that pool can create repeated strategies to engage each segment. For example, the pooled CSMs can create templated emails for your team to use for common questions or engagements that pertain to their segment, or area of expertise. 
RD Station leveraged this pooled CSM model. "In our CS team structure, individual CSMs focus on becoming subject matter experts in different topics and apply those learnings across accounts," says Erika Tornice, VP of Revenue, Sales, and Customer Success at RD Station. "And today, we segment our customers to make sure the team is optimizing CS spend. Customers that have the highest complexity—about 30% of our base—still have a dedicated CSM. The remaining 70% are in the Pooled CSM model."
Learn More
Gainsight is here to guide you through the digital CS revolution with our new ebook, How Pooled Customer Success Management Drives Scale and Efficiency.