Today is the big day. You and the rest of the product team are launching what is sure to be the next game-changer.
You've done all the legwork leading up to the release to make it a success, so what could go wrong?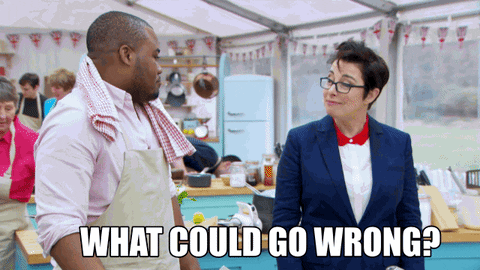 Why Aren't Customers Adopting Our Latest Release?
Your colleagues in Marketing, Sales, and Customer Success (CS) are trained on the new release. The code is deployed and you've sent out email release notes to all of your customers. Now all that's left is for you to patiently wait for users to start using your new capabilities so you can get feedback.
Days go by, then weeks. Questions start coming in from your leadership on how the new release is going. Your dev team is looking at you for guidance on what changes need to be made but there's nothing to share with them yet. The pressure is building and self-doubt creeps in.
As a product manager for an enterprise software company, this scene is all too familiar. The truth is that everyone is busy! None of your customers wake up in the morning budgeting time to learn how to use your latest features. And that release note you emailed out (for the 20% who actually read it) is quickly put into the category of "not right now."
The Harsh Reality: We're All Busy
The good news? You have a partner within your organization with the power to help increase awareness and adoption: your customer success team. But wait, you held a meeting with them before the release happened? Then why aren't they communicating to customers?
Another harsh reality is that your customer success team, like your customers, is also crazy busy. In some cases, they are so occupied helping customers adopt existing features that the new ones aren't a top priority. They're informed, just focused elsewhere. So the challenge is this: how can we as product people increase the awareness and adoption of new product releases?
Making Adoption Easier for Everyone
It goes without saying, but our perspective here at Gainsight is that when product and customer success teams work together, the customers win.
Product launches are a perfect example. To answer the question I posed above, "How can we as product people increase the awareness and adoption of new product releases?" Make it easy! With the right tools, processes, and mindset, we can make it easier for customers to be aware of a new capability and for your CS team to incorporate release communications into their busy schedule.
And when customers win, so does your business.
The Secret Ingredient: Combining Human and In-App Communications
Gainsight has products that help Customer Success and Product drive customer and business value. We're always innovating to help organizations like these work better together.
Our newest capability helps product and customer success teams orchestrate product releases to increase adoption. The Journey Orchestrator feature within the Gainsight Customer Success offering has been enhanced with the in-app communication capability of Gainsight Product Experience (PX). When used together, you can create product release experiences that span in-app, email, and in-person interactions.
By using a multi-pronged approach, you can:
Avoid "spamming." All stakeholders across departments can manage their communication programs in one place which will prevent overlap.
Orchestrate complex customer journeys with ease. If a user hasn't performed certain activities within your application, a customer success manager (CSM) can reach out to address needs and drive adoption.
Create ultra-personalized experiences. Combining the data from both your customer success platform and your product experience platform enables you to perform advanced segmentation to make sure the right communications go to the right person at the right time.
In Action: Multi-Channel Approaches to Improve Awareness
Here is an example of how you can use a combination of in-app, email, and in-person communication to drive awareness of a new release.
Step 1: Create an in-app engagement notifying users of the new feature. Target specific customers with your engagement that will get the most value out of this new capability.
Step 2: If you hit the roadblock mentioned earlier—the user hasn't logged into your product—send an email notifying the user of the new launch.
Step 3: Now, if the user doesn't open the email, trigger a Call-to-Action within Gainsight CS for the CSM of that account to add the release communication to the agenda of their next in-person check-in with the customer.
The multi-pronged approach displayed in Journey Orchestrator in Gainsight CS.
Using the above release experience makes it easy for your customers to become aware of a new release without spamming them. At the same time, it takes the strain off your CS team to proactively seek out accounts to follow up with based on their awareness of the new capability.
See how you can make adoption easier on your internal teams and your customers by requesting a demo of this powerful capability.
REQUEST A DEMO