In the most recent episode of Mehtaphysical Musings, I sat down with Nikki Bishop, Customer Success (CS) Leader, to discuss everything from getting started with Digital Customer Success to being more like raccoons. Let's dig in. 
ICYMI, watch the full episode below.
As a former engineer, Bishop understands problem-solving and delivering value. "I've always been in Customer Success," she says, "we just didn't have a cool label for it that many years ago." 
While hearing someone call Customer Success cool was certainly the highlight of the conversation for me, here are three top takeaways that could make an impact on your CS org today. 
1. You're Not As Efficient As You Might Think
Consider the tasks you and your team do on a daily basis—the ones you think you have fully dialed in. The other stuff is what needs to change, right? Well, you could actually be wrong. 
Bishop describes getting started with a digital tool, Gainsight CS specifically, and the phenomenon of realizing this very thing: Her team wasn't as efficient as she thought in certain areas. 
Bishop says, 
"The reality is when you take those things that you think you're super efficient about and you start mapping them to a tool like Gainsight, or you start mapping them into a template, you realize you're not quite as efficient as you thought you were. But just being able to capture it into that tool makes you more efficient. We immediately saw results with that, just from an organizational perspective."
Bishop's advice to CS leaders is to "put the things that you think are super efficient into the tool and then grow from there." 
2. Digital Customer Success: The Hardest Part Is Getting Started 
Digital Customer Success is undoubtedly one of the unstoppable forces in the SaaS industry today. If you aren't doing Digital CS at this stage of the game, then you're falling behind. That said, when launching a Digital CS program, it's important to take a measured approach that sets your team up for success. Instead of trying to do everything at once, it's better to start simple and scale fast. The important thing is to get started. 
Bishop agrees. "One of the big takeaways from our [Pulse] session was just start," she says. "We've talked about Digital Customer Success for a long time. We've talked about digitalization in our businesses, in every function … you just have to start. And the beauty of Gainsight was the templates that were already there. So you could start, right? It wasn't so overwhelming."  
3. Building a Resilient Ecosystem on Your Team 
I don't have to tell you that Tech has been through a lot. From Covid to this great explosion in Tech to the Great Resignation to hyperinflation to whatever we call this current state (maybe a bit of malaise) … people in Tech are ready for the change to settle. I asked Bishop her thoughts on navigating this environment, which she recently put into a must-read blog. 
Her take? "Nature has it figured out." 
She compared what a healthy ecosystem needs in the wild with the kind of resilient environment leaders should foster at work. It comes down to four things: 
Diversity of background 

Diversity of thought 

Diversity of niches 

Ability to adapt 
Bishop says, 
"Species figure out a way to function together without killing one another, right? You can adapt on the fly. And then there's complimentary niches, which I really love. Can you find the place where you fit, where you're not overlapping someone else? And you can find those things that are win-wins. If you start looking at those four quadrants of what makes a resilient ecosystem, it's no different on our teams, right?"
We ended our conversation with a bit of childlike joy, as Bishop reflected on one of the most adaptable animals in the world. "Can we be more like the raccoon," she asks, "and be able to adapt when the changes come at us?"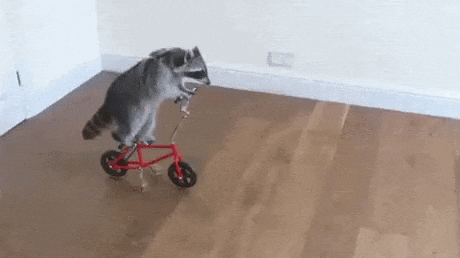 What's Next? Learn More at Pulse 
Check out Bishop's session, Structuring Your CS Organization to Hit a Home Run, in the Pulse Library. 
Feeling Pulse FOMO? 
Don't miss Pulse Encore and Pulse Europe just around the corner.