In the late 90s, Dell was one of the top PC manufacturers in the world.
Their call centers used to field tens of thousands of calls every day from people all over the world trying to switch on and use their first PC. One afternoon, one of the agents got a call from a disgruntled customer telling him that the coffee holder supplied with the PC was not working. Despite being the senior-most agent on the floor, the complaint left him stumped. He checked all his product catalogs but could not find any mention of the coffee holder being supplied with any model. Being a good support agent (and also because the whole floor was listening in on this now), he did not give up on his customer and, instead, asked the customer to describe what this "coffee holder" looked like.
The customer, a Dell loyalist, described it as a very simple and genius contraption built right into the PC, and that it opened/closed smoothly at the press of a button. It was only then the agent realized that the PC's CD Tray was being used as a cup holder. The customer went on to complain that this was not a very good holder though, the hole in the center should have been bigger.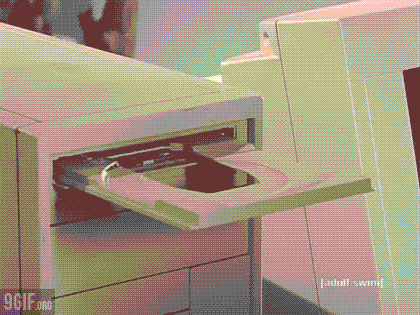 Product Adoption Is a Journey
The anecdote shows that product/feature adoption is never a linear journey. Every company designs and manages the adoption of new products in a manner that is unique to them and what they perceive to be the customer's need. The customers, however, may not use the feature the way it was perceived.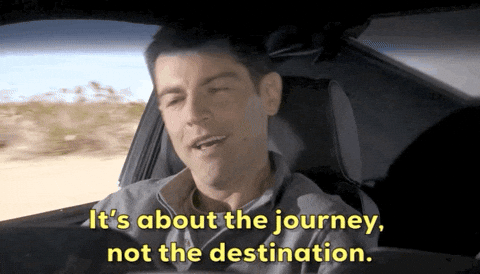 Despite the differences, there are still common concerns that you will hear from your teams. Do any of these statements sound like something your Product Manages have said?
"We don't clearly see our customer's product adoption. We don't know which customer is struggling and which isn't."
"Our company's response varies from customer to customer. This happens even when we can identify if the customer's adoption level is improving or declining."
"Intervene? It's so time-consuming. And we never know if it will work anyway."
"The customer's managers and power users don't have the adoption information. They can't manage what they don't know, especially their teams' adoption."
If this sounds like your team, then it's time to get innovative with how you measure and leverage adoption data. From there, you can create a systematized, multi-channel approach to guide users through adoption.
You Can't Improve What You Don't Measure
In the age of data abundance and constant data collection, not having access to the right data is still tragically common.
High adoption is one of the most crucial indicators of whether the customer derives value from your product. It's the job of customer success leaders to remove organizational barriers to get that data into the hands of your CSMs and CS Operations team.
Without this data, you're short-changing your CSMs, who will enter a customer meeting or worse, a business review, not knowing how the customer is using your product. This can lead to the CSM immediately losing credibility in front of that customer.
Without this data as input, you and your teams can only guess what your retention metrics will be next year. In short, product adoption data is mission-critical when it comes to driving results with your CS teams and running an effective CS organization.
Why CS Can't Do It Alone
In the absence of product data, CS organizations tend to experience one of these two pitfalls:
CSMs qualitatively mark whether a customer is using the product or not. There are several things wrong with this approach, as it is dependent on an individual interpretation of what good adoption looks like without any way to establish a clear baseline. It also creates inconsistencies when CSMs transition customers and when there are changes in the customer org that lead to better or worse adoption that the CSMs are unaware of at the time.
CSMs ask the customer in a survey whether they are using the product. Survey response rates are often low. Even for customers who have responded, there is much room for interpretation and individual experience with the product. We have seen that many people on the same team, even those who work in close quarters, have varied answers about their team's adoption.
Many CS organizations do not have access to data that sits with other teams such as Product and Engineering. There is resistance to sharing data with other teams because of a lack of technical talent or organizational willingness to make this data available to the Customer Success teams. However, there are tools such as Gainsight PX available that make it easy to share this data with the CS teams with almost zero engineering effort.
The Devil Is in the Details
It's important to ensure you have the right level of detail in the data set that you're working from.  First, ask yourself what does a healthy adopting customer look like? Identify the specific characteristics of good adoption health.
A simple way to approach this challenge is simply to sit down as a Customer Success team and talk about what the drivers of churn or at-risk customers are. For example, if your system requires users to login to use it, that's an obvious place to start. Some period of time without a login should definitely trigger a red flag. Beyond that, you should analyze what it is you want, or expect, your customers to be doing with your product.
Let's take marketing automation as an example. The basics here would include uploading, segmenting, and filtering lists, and sending out emails. These activities that you should be tracking at a minimum. But, for most applications, these basic activities, while important, will leave you exposed to churn if that's the extent of your customer's usage
Identify those sticky features or golden features: Look at your most successful customers and the features that they have been using consistently. Or look at support tickets data to identify which features have the highest number of high-priority tickets. Talk to your CSMs. Survey your customers and users to verify which features give them the most value.
Then, see if they vary based on customer segment or customer industry. It is entirely possible that your healthcare customers use your product significantly differently than your financial service customers. Does the use of your product vary across different segments and different industries or is it more or less the same?
Set the Standard for Adoption Health
Once identified, establish a fixed standard for assessing adoption health. Leverage health scores to help you quickly identify which customers, across your entire portfolio of accounts, are in good versus poor adoption health. Look at both the depth and breadth of your adoption:
Depth answers the question of how often your product is used. Depth indicates value. Is the product valuable enough that users are regularly logging in? The industry standard metrics are DAUs (Daily active users) or MAUs (Monthly Active Users) or HAUs (Heavy Active Users).
Breadth answers the question of how much of your product is being used. Breadth indicates stickiness. Is your product being used as a one-trick pony that can be easily replaced by another solution, or is the customer using your product to its full potential across multiple features and use cases?
Answer these questions and you'll be on the right track to unlocking the power of product data to drive adoption and, ultimately, customer success.
Learn More
If you want to know how we track customer health and what are the components that make a health score, check out Customer Health Magazine.