Customer Success Management has matured over the last decade to become a mission-critical practice that efficiently and effectively protects Net Revenue Retention (NRR) and fuels expansion pipeline. As such, Customer Success (CS) has grown to rely on mission-critical platforms that serve as a single source of truth for customer data.
The Gartner® Market Guide to Customer Success Platforms provides valuable insights into the evolving trends and themes shaping this dynamic landscape. As businesses strive to enhance their customer experiences, Gartner highlights key areas that will continue to drive the market forward. Here are our top three takeaways. 
1. Expanded Application of AI, Including Gen AI
We feel the Gartner Market Guide emphasizes the expanding role of artificial intelligence (AI) within Customer Success Platforms. Traditional AI applications, such as automating routine tasks and surfacing relevant customer data, have been around for years. At Gainsight, we launched Horizon AI in 2021. But generative AI is upping the ante on what customers expect from their software vendors. 
This more advanced form of AI is designed to be a powerful co-pilot that can: 
Collaborate seamlessly with Customer Success Managers (CSMs)

Provide intelligent insights to revenue leaders 

Guide customers to value faster, while improving their experience 
Gen AI is expected to play a pivotal role in augmenting CSMs' capabilities by providing valuable insights, predictions, and recommendations. With this trend in mind, the Gainsight platform is well-positioned to leverage AI not only for streamlining processes but also for AI-driven forecasting, which will have a significant impact on pipeline management. By embracing Gen AI, we empower CSMs to make data-driven decisions and proactively address customer needs.
According to Gartner, 
"Most of the providers are experimenting in use of generative AI for helping teams to generate content, improve personalization, automation and recommendations for customer success managers. This is complemented with their ongoing efforts to use Al as a means to provide more accurate forecasting into renewals—and eventually pipeline."
2. Enhanced Analytics and Dashboards
In the era of data-driven decision-making, Customer Success Platforms must provide robust analytics and dashboards that enable CSMs to derive meaningful insights from customer data. We think the Gartner report underscores the importance of definable dashboards that empower users to customize and visualize data according to their unique requirements. 
By offering powerful analytics tools and customizable dashboards, Gainsight CS equips CSMs with the ability to monitor customer health, track key performance metrics, and identify opportunities for intervention. These enhanced analytics capabilities enable more informed decision-making and proactive customer engagement, ultimately leading to improved customer satisfaction and retention rates.
3. Integrated Digital Engagement
The Gartner Market Guide, in our opinion, acknowledges the growing significance of integrated digital engagement within Customer Success Platforms. This entails seamlessly integrating digital communication channels, such as email, chat, and social media, into the Customer Success workflow. By doing so, CSMs can efficiently engage with customers at scale through their preferred channels, enhancing communication and responsiveness. 
According to Gartner, 
"To scale CSM practices across different customer segments and product types, the platform must be able to support tech-touch or low-touch models driven through data-driven automation. Integrated digital engagement is also becoming an instrumental component of higher-touch models."
The Gainsight platform aligns with this trend by offering robust digital engagement features that enable teams to interact with customers in a unified and personalized manner. This integrated approach not only strengthens customer relationships but also drives Customer Success by facilitating timely interventions and support.
Ultimately, even your highest-ARR customers in a high-touch CS model expect an integrated digital experience throughout their journey with your organization and product. 
By aligning the Gainsight platform with these trends, we're empowering businesses to deliver exceptional customer experiences and drive durable growth in an increasingly competitive marketplace. 
Ready to build the future of Customer Success? Check out Gainsight CS.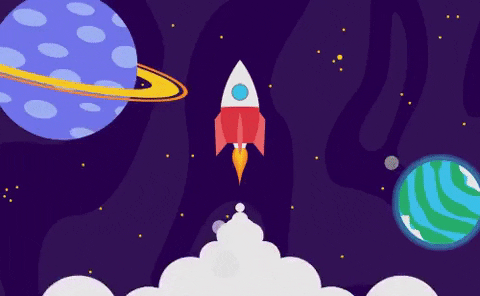 Gartner, Market Guide for Customer Success Management Platforms, By Michael Maziarka, Maria Marino, Robert Blaisdell, John Quaglietta, Jennifer MacIntosh, 30 August 2023
GARTNER is a registered trademark and service mark of Gartner, Inc. and/or its affiliates in the U.S. and internationally and is used herein with permission.
Gartner does not endorse any vendor, product or service depicted in its research publications and does not advise technology users to select only those vendors with the highest ratings or other designation. Gartner research publications consist of the opinions of Gartner's Research & Advisory organization and should not be construed as statements of fact. Gartner disclaims all warranties, expressed or implied, with respect to this research, including any warranties of merchantability or fitness for a particular purpose.