Can you believe it's been an entire year since the 2022 GameChanger Awards? 
Every year at Pulse, we recognize industry leaders who have made significant contributions to the field of Customer Success (CS), driving innovation and transforming the way businesses engage with their customers.
This year, our contestants pulled out all the stops, from Digital Customer Success (DCS) trailblazers to leaders that transformed their teams into champions of durable growth, despite economic challenges. 
Without further ado, let's celebrate this year's GameChanger Award winners. 
The Digital Customer Success Disruptor Award Goes to … Alteryx, Samsara, and SAP Concur
The Digital Customer Success Disruptor is living proof that we are moving into the next era of Customer Success. 
These champions of efficiency combine the strengths of digital experiences and human expertise to power healthy customer life cycles at scale. They don't just think about success for a few customers, they set out to accomplish success for all customers. As a result, their companies reap the rewards of stronger adoption and customer retention.
This year, we have three DCS Disruptors: Alteryx, Samsara, and SAP Concur.
Alteryx 
Alteryx is truly a powerhouse in digital. 
Alteryx rovides the leading analytics automation platform. According to the company, "Alteryx delivers easy end-to-end automation of data engineering, analytics, reporting, machine learning, and data science processes, enabling enterprises everywhere to democratize data analytics across their organizations for a broad range of use cases."
We think that's pretty mind-blowing. 
Alteryx's Digital Customer Success strategy is just as cutting edge.
The CS team aimed to improve customer experience, increase retention, and enable proactive support for all customers. As a result of DCS, Alteryx has been able to identify potential issues or roadblocks before they become major problems and automatically attach tailored success plans and CTAs across 8,000+ accounts.
That's a lot of accounts.
And that's not all—since launching its DCS program, the company has:
● Seen significant increases in renewal rates in accounts with digital success programs
● Digital Customer Success Manager to Account ratios increases
● Meaningful reduction of hours spent per CSM through automating communications to thousands of end users.
Samsara 
Samsara's mission is to increase the safety, efficiency, and sustainability of the operations that power the global economy. They're leaders in the digital transformation of industry, pioneering the Connected Operations™ Cloud. According to the company, this "enables organizations that depend on physical operations to harness Internet of Things (IoT) data to develop actionable business insights and improve their operations." 
Samsara's Customer Success organization is also pioneering digital technologies to orchestrate the customer journey. Specifically, the Scaled team oversees a data-driven and mostly automated customer journey for the company's long-tail of low Annual Contract Value customers across all stages of the customer lifecycle. Over Samsara's fiscal year 2023, the Scaled team has achieved: 
 21% year-over-year (YOY) increase in customers that successfully onboarded in the first 30 days of their contract 

37% YoY increase in the number of business reviews completed

Increased CSAT scores from 4.2 to over 4.5 
SAP Concur 
As the world's leading brand in travel, expense, and invoice management, SAP Concur continues to lead the sector in digital strategy. By integrating near real-time data and using AI to analyze transactions, businesses can see what they're spending, improve compliance and avoid possible blind spots in the budget.
SAP Concur's Global Digital Enterprise Customer Success team is currently building that future, through Digital Customer Success tactics that are paving the way for unprecedented YOY durable growth for the company. By using an end-to-end Adopt, Consume, and Expand digital motion across the customer lifecycle, the team has achieved: 
47% YoY Add-on Growth

99% NPR

99.5% Average Logo Retention

10% increase in ARR in FY22
Bravo, DCS Disruptors! We can't wait to see what you do next. 
The Architect Award Goes to … Unqork 
Unqork's mission is: "To enable Creators to build and manage enterprise-grade software without writing a single line of code." With its easy-to-use platform, the organization empowers customers to overcome technical problems and focus on driving business outcomes. 
Unqork is this year's winner of The Architect Award, which is given to the company that thinks outside the box when it comes to building the best community for its users. Not only did they build a community that is helpful across the entire customer journey, but they also scaled the process of creating personal, one-on-one relationships with their customers. 
In FY'23, the company wanted to scale the Unqork Community Hub after migrating their support Q&A from their previous vendor to Gainsight. They found innovative ways to do more with less and achieve scale by improving community engagement. 
Check out their results: 
A more than 25% increase in Monthly Active Users (MAUs) quarter over quarter

Their number of Subject Matter Expert superusers increased 162%

Answers provided by external users increased 22% to over 80% YoY, reducing the demand for internal experts
Congratulations, Unqork! 
The Challenger Award Goes to … Houghton Mifflin Harcourt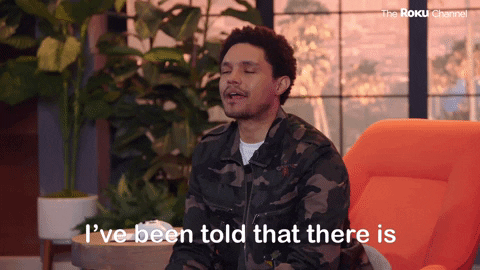 Since 1832, Houghton Mifflin Harcourt (HMH) has built a legacy of inspiring learners through literature. Today, HMH is setting the bar high for digital literacy by creating powerful online learning platforms. 
HMH transformed from a traditional publishing company to a learning technology company, all while challenging the status quo and driving change in the publishing industry. That's why HMH wins the title of The Challenger. 
By adopting Gainsight, the CS team has been able to provide clear metrics and milestone reporting to their Executive team, route customer feedback to their Product team, and set clear goals for their CSMs. 
HMH has accomplished this transformation with an unwavering commitment to the success of their teammates, customers, and community.
Well done, HMH! 
The Defender Award Goes to … Zendesk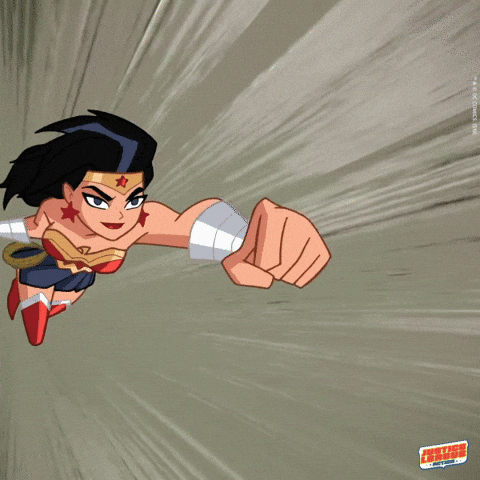 Zendesk sets the standard for Customer Relationship Management (CRM) software, with a legacy of putting the customer experience first. The company has an unparalleled dedication to their customers' success and powerful, flexible software that can scale with any team. 
Zendesk is the winner of The Defender Award, which recognizes the company that used Gainsight to identify areas of potential risk to the business in order to increase product adoption, improve retention, accelerate expansion, and decrease churn.
Zendesk wanted to improve their customer engagement and ability to identify and take action on customer risk and expansion opportunities. The company operationalized its playbooks within Gainsight and saw a nearly 5x increase in Business Reviews and Kick Off engagements.
Congratulations, Zendesk! 
The Dream Team Award Goes to … Blackbaud, Inc.
Blackbaud's vision is to accelerate impact and expand what is possible across the nonprofit and education sectors, at purpose-led companies, and for individual change makers. The company builds the essential software that frees purpose-led organizations to focus on delivering impact. Blackbaud solutions are unleashing the potential of the people and organizations who change the world.
Blackbaud is the winner of The Dream Team Award, which recognizes cross-functional work between Customer Success, Sales, Product, and Marketing teams that creates deeper customer relationships. Blackbaud wanted to ensure alignment between customer expectations and outcomes to help improve customer satisfaction and reduce retention risk. The company decided to transform the way they captured custom outcomes via their new Outcomes Management Framework to align with customer priorities as well as internally align across departments. The team's efforts have resulted in delivering excellent customer success, wowing customers, and ensuring that they achieve their desired outcomes. As a result, Blackbaud has:
Improved retention

Created more customer champions

Expanded their customers' use of their solutions
We're excited to partner with the team at Blackbaud as they change the world. 
The Experience Maker Award Goes to … Mindbody
Mindbody is the leading software for fitness and wellness business, with a mission of "helping people lead healthier, happier lives by connecting them to wellness." 
Mindbody won The Experience Maker Award, which honors an organization that is hyper-focused on improving the experience of their customers and personalizing relationships at scale. 
In 2022, Mindbody adopted a Digital Customer Success strategy to improve the customer experience for its SMB and mid-market customers. Since then, the team has: 
Implemented the program with 3,000 customers 

Increased their implementation booking rate from about 35% to 84%

Launched more than 40 customer journeys 

Sent nearly 20,000 emails with an average open rate of 77%
Those metrics would make any CS professional feel happier and healthier. Congratulations, Mindbody! 
The Transformational Leader Award Goes to … FinancialForce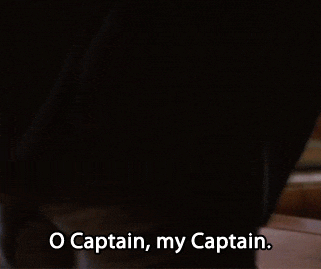 Mike Dover, VP of Customer Success at Certinia (formerly FinancialForce), is the winner of the Transformational Leader Award. Certinia provides customer-centric solutions to accelerate business growth. 
This award is given to a person who has driven material change in their organization by transforming Customer Success and Product Experience into a key driver of growth by leveraging Gainsight.
When Mike Dover joinedCertinia, the company was faced with a churn rate of 13%. He realized that process inefficiencies were leading to poor customer experiences, which, in turn, led to churn.
Dover sought direct customer feedback, launched new segments, introduced a digital motion, built a brand-new renewals team, and ultimately transformed how the team thought about Customer Success. As a direct result of the process changes, the company's churn rate has plummeted to 6%. 
Your leadership is truly transformational, Mike! Congratulations on everything you've accomplished.
The Visionary Award Goes to … Sendbird 
Sendbird's mission is "to build connections in a digital world," and they believe "digital doesn't have to be impersonal." Powering over seven billion in-app chat, voice, and video messages every month, the company's conversations platform helps innovative brands around the world boost customer engagement, conversation, and satisfaction.
Sendbird won The Visionary Award, which is given to an organization that understands the value of a unified view of their customer data. They have mastered using 360 views, scorecards, and advanced reporting.
Sendbird wanted to evolve their Customer Success strategy from a reactive, ad-hoc approach to a more proactive approach that could help the company scale easily and support growth. As a result of their 2022 Customer Success Roadmap, Sendbird was able to:
Maintain their renewal rate

Improve CSAT satisfaction rate by 5%

Ensure 80% of Annual Recurring Revenue ARR is covered by a CSP

Launch an automated newsletter with an open rate of nearly 40%

Improve visibility into the customer's onboarding journey to identify risk
Incredible work, Sendbird! 
Congratulations, 2023 GameChangers!
"We are thrilled to recognize these trailblazing companies and individuals for their amazing contributions to the evolution of customer success," said Nick Mehta, CEO of Gainsight. "These pioneers understand the value of customer success in driving efficient growth and are defining the benchmarks for success in our industry. Congratulations to all of the winners!"
Did you miss seeing the GameChanger Awards IRL? Soothe your FOMO in the Pulse Library and gain the insights you need to join the ranks of Gainsight Gamechangers.