Whenever the economic landscape starts feeling shaky, companies—SaaS and otherwise—rush to tighten their belts and slash spend. 
Today we find ourselves in a very similar place to The Great Recession in 2008–09 where efficiency is now the focus: How can we do more with less? 
That means the recent era of rubber-stamped "APPROVED" on requests to bulk up a company's tech stack are over—for now.
It's also a pretty sure bet that your CFO is going to be asking you to cut out tech spend fat—real or perceived. And yes, this even includes the digital customer success (CS) tech that CS teams need to efficiently scale their efforts.
To help you hold on to the tech your business relies on, Karl Mosgofian, CIO of Gainsight, created the ultimate guide: CIO Secrets to Successfully Managing Technology Budget Cuts. It gives you behind-the-scenes insights into what CFOs and CIOs are thinking in this new era, with specific tactics to employ when you're being asked to cut your team's tech spend.
Here are Mosgofian's top five takeaways for navigating this new normal of tech spend cuts.
1. Figure out If the Tech You're Fighting for Is a Need-to-Have or a Nice-to-Have
The first thing your CFO is going to do is ask the CIO to go over your company's SaaS applications list with a magnifying glass looking for what your business can live without. 
If you're worried your tech might not make the cut, you'll want to make sure you're ready to explain the connection between your tech bestie and business outcomes (the bottom line is king for CFOs). If you're fighting for your customer success tech spend, you'll also want to make sure your C-suite understands how much your digital tools are contributing to revenue and how much they're also saving on headcount.
Fact: The future of customer success is a blend of digital-led, yet human-first strategies that empower Customer Success Managers (CSMs) to do more with less. 
2. Show off How Critical Your Purpose-Built Tech Is 
Off-the-shelf tech tools are low-hanging fruit in times of budget cuts. This is especially true if the tasks those tools take care of could be handled in an existing platform. For example, if you're paying for Teams already, Slack may be on the chopping block.
But purpose-built tools built on a scalable platform are safer in these times. That's because the more integrated a tech tool is with your other applications and data and the more it drives day-to day-processes, the harder it is to change.
3. Learn to Reframe Your Tech Pitch
If you're a CS org fighting to keep your precious digital platform, you'll want to watch your language when you're making your pitch to the C-suite.
For example, instead of saying "CS keeps our customers happy." You can say "Our digital CS software gives us better early warnings on risk of churn."
Instead of "CS drives customer outcomes." You can say, "Our digital CS platform helps us improve cross-sell and drive sales growth." Words matter.
4. Be Ready to Play Serious Defense
In this economy, you're likely going to have to double down to defend your tech, focusing on bottom-line justifications like how many person-hours you're saving and what kind of efficiencies you've gained. CS orgs are in the catbird seat here, actually. Because your digital CS solution is pretty much the only tech CS orgs use, you can feel confident fighting for it. In fact, CS is actually in a pretty good position to get their CIO to think about doubling down on the CS tech spend.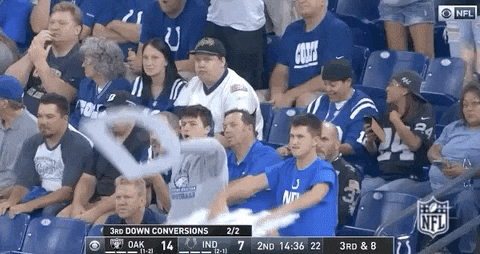 5. What to Do When All Else Fails
If after all of your fighting your CIO is still demanding cuts, you may need to pull a hail mary and use the "pilot light" analogy with them. Let's keep the software, but dial it back to a minimal level so that when times are good, we can light the fire again rather than starting from scratch with nothing at all. This is a particularly good strategy for those highly integrated solutions you have where flipping the off switch would have negative downstream effects. 
Learn More
To learn more about you can be more prepared to make the business case for the tech your teams need, get the full ebook: CIO Secrets to Successfully Managing Budget Cuts.