Creating products takes a lot of time. Make sure your efforts don't go to waste by following these six onboarding tactics.
If you're in product management—or are involved with product development in any capacity—you know that feature adoption can sometimes be the most challenging and disheartening part of your job. You put all that work into a feature, but it's just not resonating.
The work doesn't end once the product or feature is released. An equal amount of effort needs to be put into driving adoption to make the investment worth it for both your business and your customers.
While we firmly believe that building features that cater to user needs is the first step to successful adoption, you also need that boost to give your users confidence. The following onboarding tactics will help you create a "stickier" product.
Keep in mind this is a glossary to give you the basic groundwork. Mastering user onboarding like a true product Jedi (i.e. the creator of a successful user onboarding experience) is both an art and a science, and it will require your diligence.
The good news is, you're already asking the right questions. As a SaaS professional, if you're already thinking about your users as the heart, blood, and soul of your product's purpose, we congratulate you. You officially have the mindset it takes to succeed in today's business world.
Here are six important things to keep in mind when creating your user onboarding strategies.
1. The Login Tutorial
Login tutorials are a basic, simple, and helpful onboarding tactic. In a digital world, without the warm, human immediacy of an in-person transaction, a new customer can feel quickly lost at the point-of-sale. They've taken a crucial first step by signing up for your service, even if it's a free-trial or month-to-month contract, and you should never leave the customer abandoned at this place.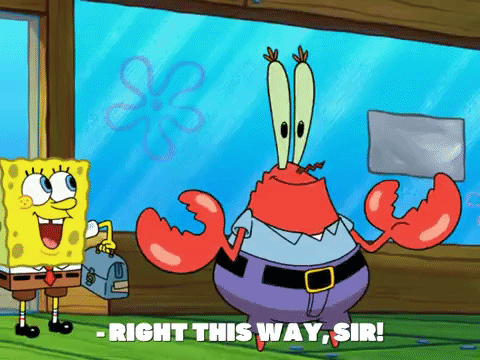 A tutorial upon logging in is the simplest way to take the customer's hand and train them in the best use of your product. Start right at the initial login with a brief, step-by-step tutorial. Using guides, message bubbles, hotspots, and video, you can walk them through the essential uses of your service.
This is your first opportunity to show that you're invested in your customer's success.
A word to the wise: do not assume that your customer is already confident in your product, or that they know how to independently wield it to the utmost of its potential. B2B sellers should know not to insult a customer's intelligence, but never assume your customer doesn't need you. You need them to need you.
2. Cross-channel Follow Up
You have a great product, right? There are dozens of competitive digital products in your niche that are also pretty awesome. I don't say this to discourage you; this is where following up gives you a competitive edge. If a customer has signed up for your service they already liked something about you, but this is where you get them to fall in love.
Cross-channel follow through is where you can truly define to the user why their business needs your product. The best place to start follow through outside of the app is through email. Give the customer tutorials, visuals, and links to resources to aid them in their success. Email can also be used to re-engage inactive users who dropped off during onboarding, or as we like to call it, "bringing dead users back to life."
After this, in-app follow-ups are the natural next resources to give to your customer. For details on how to master in-app engagement, check out this post with tactics.
The goal is to offer yourself as a guide to the customer's success. This leads to my next point.
3. Accessibility
Accessibility is one of the most important attributes a business can ever have. As the product manager, you want your customer to have confidence in their ability to succeed with your product. To achieve this, they need to know that you are there for them at every step.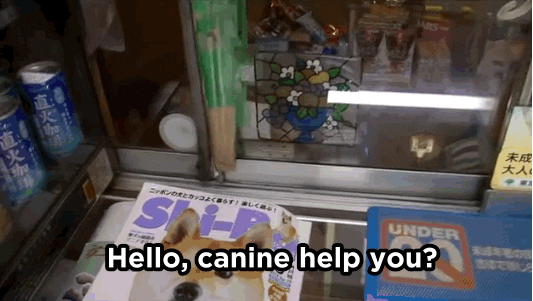 Don't believe me? Take a look at reviews for any digital product or service. Users that have had a good experience with your customer-facing teams will share that. But, on the flipside, if a customer has had a frustrating experience finding support, they'll be very vocal about it. Don't just tell the customer to dig through a FAQ (Frequently Asked Questions) page to find their answers. Their questions and needs may be unique! Customize to those needs.
By making yourself available through every possible channel, both in-app and out, you give the customer options for a human-assisted onboarding experience.
4. Beautiful UX (And Why It's Not Enough)
A good user experience (UX) goes a long way. Smooth workflows, intuitive layouts, and clean interfaces that make your product easy and enjoyable is a huge step towards creating a sticky product. But, that's not to say that a beautiful UX will replace what's under the hood. You should back up your UX with powerful capabilities.
Sure, your product solves a pain point, but the real goal of your team is to create a product that keeps customers renewing their contracts.
If your users are having a great time in your product, but not getting any value, they're going to reach the end of their contract and ask themselves, "What do we have to show for our time?" On the flipside, if your users are hating the UX but finding value, they'll renew their contracts (because it's helping their business) but they'll never expand to any other products because they think they'll be just as unenjoyable as the one they're in now.
If you want to create happy, expanding users that advocate because they truly love your product—you need to focus on having equally awesome UX and CX throughout the customer lifecycle.
5. Know Your Customer
This is possibly the most important point, so highlight this one with a memorable color. Print it out and tape it to your computer, bookmark it, have it tattooed on the back of your hand… whatever you have to do to remember this…
The best products are always shaped around the user, not the other way around.
Let's put it this way: if your user onboarding strategy does not require you to have an intimate knowledge of your customers, that's a huge red flag screaming that you're doing it wrong. For a product to succeed, you have to know your customer.
Do customer interviews, speak with your customer-facing teams, track and analyze your usage data, survey your users—all these things can help you get a better understanding of what customers actually want.
Oftentimes, we're too close to the product to make an accurate decision, or we listen to the loudest voice. Having real information on how customers use your product and think about it will give you a better baseline of what they need to succeed.
6. Onboarding Metrics and Assessing Execution
Finally, use onboarding metrics to assess the success of your customers. If they aren't succeeding, why aren't they? Having a wide array of product analytics at your fingertips will keep you tuned in to the pulse of your users.
Path analysis, like the one shown above, visualizes the path of your customers and exactly where they drop off in your product. Are they stopping at a certain feature? Maybe you need to add additional tutorials or documentation.
Not every company will measure onboarding success the same way, but a common and easily implemented metric is NPS (Net Promoter Score). Triggering a survey after a user has completed onboarding or using a new feature will give you an activity-based customer sentiment. Note that timing is everything. The more accurately-timed your in-app survey is, the better the result.
Put this into practice now, not later! Like we've said, when you know your customers then you know how to help them succeed. When your customers succeed, you have both succeeded.
Driving Adoption Never Stops
Once you've successfully onboarded your customers, whether it's a new feature or your product as a whole, it's up to you to keep them coming back for more.
In-app engagements are a great way of interacting with your users and ensuring they have a great experience. These could include NPS surveys triggered right after they've completed a new feature, notifications about a new piece of content that will help them become more comfortable with the product, and so much more.
Here are some resources to help you create a holistic adoption strategy throughout your customer's lifecycle:
Improve your user onboarding with Gainsight PX
Understand user behavior, drive product adoption, and collect user feedback throughout the entire customer lifecycle with our complete product experience platform, Gainsight PX. Sign up for a free trial today!
START YOUR FREE TRIAL